I have recently talked to an AC Delco rep. and he has informed me of a computer programming system. He told me to search the net, keyword Vanakeen. This program allows you to get up to 1100hp out of a 2.2L stock ecotec before it blows. He showed me all the components and we talked for a bit but he wouldnt program my car for me due to little time. I have looked for this but without any luck, all i can find are diesel programs, but not mine. If anybody has heard of this, please let me know

that would be cool to get more power, but i dont like the blowing up part lol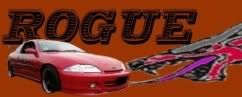 Beware the Rouge Dragon.
Matthew Strong wrote:

This program allows you to get up to 1100hp out of a 2.2L stock ecotec before it blows.

The issue after 280ish isn't the computer keeping up, its the rod and piston strength. There is no way you'll get that much out of a stock engine, the drag teams can't even do it and they have fully programmable engine management systems. If that were the case, everybody would be running around on the street in 1000hp Delta's, Saabs, and J's.
4cyltuner.com
- Information Source For 4 Cylinder Tuners
Buy stuff from CarCustoms Ebay! Won't be disappointed!
nope cant find nothing mmmm i helped a buddy install a accel GENVII on his car worked great! that is always an option...

What is the GENVII?
Quote: no ofence man but if you have so much experience in all that why does your car look like crap?
stand alone ecm made by accel DFI Gen 7

Or i have found great results for adding more fuel on the EFMU from Aeromotive part number 16303

We place one on a viper that was coming up short on fuel under boost and after the EFMU it was making 687rwhp with a perfect air/fuel on the dyno...

Thats what i run on my blower kits on my ecotec 2.2 motors

van Aaken only has programmers for turbo diesel applications. Texas Turbo Diesel has a comprehensive listing of the van Aaken programmers for GM and other applications. HP Tuners is supposedly coming out with a reprogramming package for GM 4 cylinder engines but when this will happen is anyones guess. We need more Cavalier tuners to let the Aftermarket know were being neglected because most packages right now for reprogramming PCM modules or ECU are for 8 and 6 cylinder engines. Unless you want to go with a standalone fuel management system, the best thing to do is be patient and hope someone like HP Tuners comes out with a package for GM 4 cylinder engines (2.2, Ecotec, 2.4).

another site hhr chevyworld.com offers a trifecta pcm tune,I'm trying to find some info. on this at this site .comming up empty on input.