ok so i got an ecotec swaped into my 97 cavalier. bought the gm supercharger kit and slapped that on. dropped it off at the dealer last night...they call me this morning needing a VIN number off the car that the engine came out of. well i didn't do the swap it was done by a shop a few hours from me. i got ahold of them of course the car is long gone cause this swap was done over a year and a half ago. now, buddy that did the swap said they might be able to reflash it with the stock map for the SS cobalt. GM tried this but the tech department said its not an allowable action. i didn't think they needed a VIN for this reflash. I thought it was just a genaric program for 03-05 cavalier/sunfires. so now i am in a huge bind. does someone have a VIN I can use off a 2003 cavalier 5 speed?...that should work shouldn't it? or a reflashed computer I could buy or something...i really want this going. the guy at the dealer told me in these exact words"i think you're @!#$ out of luck without a VIN" PLEASE HELP!!!!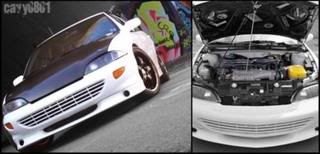 Visit me on Cardomain
Just have someone reflash it with EFI Live or HP Tuners.

hahaha issue has been long since solved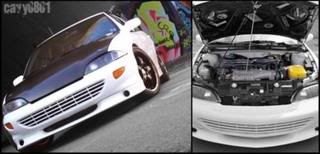 Visit me on Cardomain